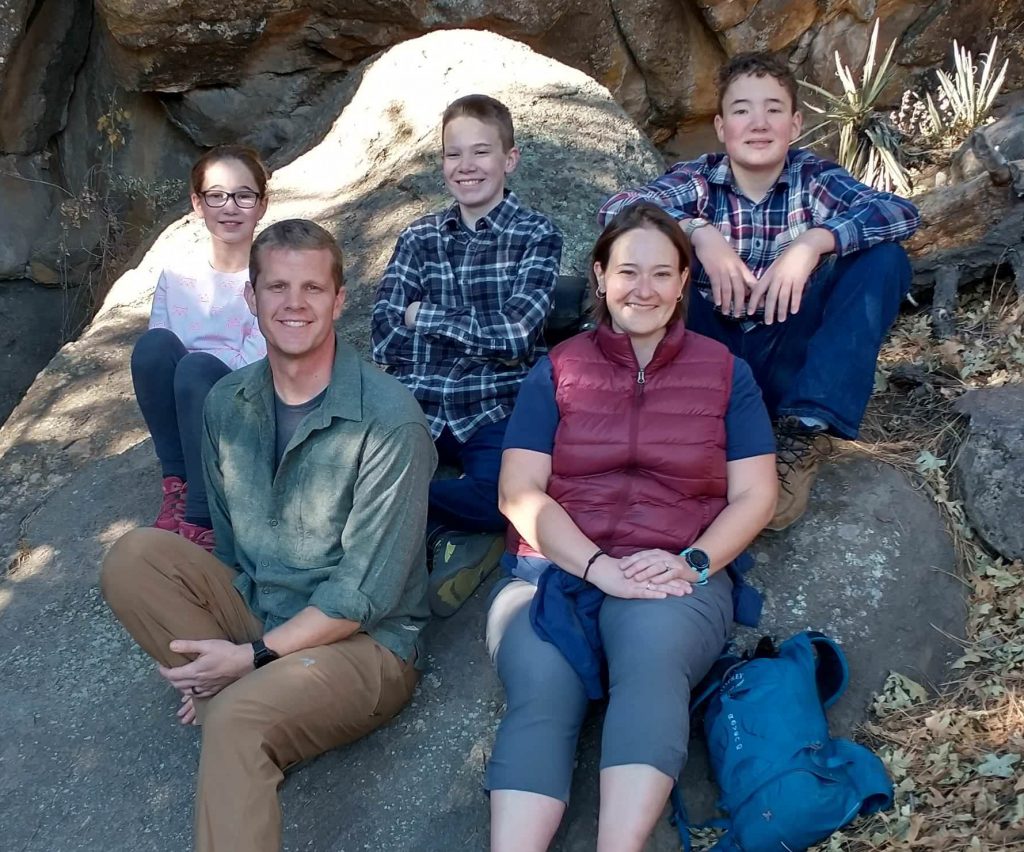 Welcome to Shepherd of the Hills's website!
I joined Shepherd of the Hill's family in July of 2017.  I previously served congregations in Alaska and Montana and in Holden Village, Washington.  Thus far, I am loving what God is doing in Arizona!
I am blessed to have a beautiful family that keeps my schedule and my heart full.  We are a family of hiking, biking, reading, video games, and lots of laughter. I am grateful to be able to raise the kids here in Flagstaff with all of the outdoor, STEM, and other opportunities afforded them.
In addition to my work at Shepherd of the Hills, I dedicate a portion of my time and effort to the Coconino County Sheriff's Office Search and Rescue Unit. It is an incredible group of dedicated individuals. I am thankful for being able to further serve the community and county in that capacity.
I am passionate about seeing people find a place in God's family where they know they are loved and accepted for who they are. In addition, I love to see them grow in that identity so that they can share the same love and grace with those around them and their whole community!
I look forward to meeting you and discovering who you are and how God is at work in your life!
God's Peace!