A Welcome from Pastor Adam Barnhart
---
Welcome to Shepherd of the Hills's website!
I joined Shepherd of the Hill's family in July of 2017.  I previously served congregations in Alaska and Montana and in Holden Village.  I am excited and thrilled to see what God is doing and has planned for Shepherd of the Hills and the Flagstaff community.
I am blessed to have a beautiful family that keeps my schedule and my heart full.  When we're feeling active, we enjoy spending time hiking, biking, and exploring national parks and monuments.  In our quieter moments, our family is big on books and fun STEM projects.
I am passionate about seeing people find a place in God's family where they know they are loved and accepted for who they are.  In addition, I love to see them grow in that identity so that they can share the same love and grace with those around them and their whole community!
I look forward to meeting you and discovering who you are and how God is at work in your life!
God's Peace!
Pastor Adam 
Click here to read Pastor Adam's blog, Waters Too Deep.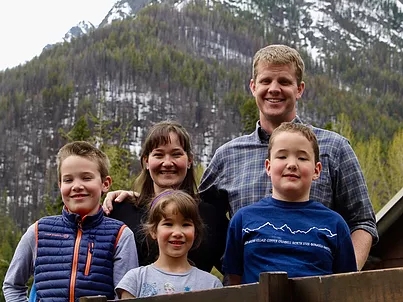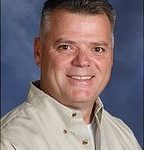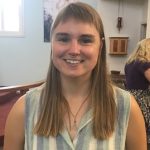 Meet Our Staff
Randy Colvard (pictured) directs our Sanctuary Choir. 
Allie Papke-Larson (pictured) is our Youth Director.
Emily Stice runs our nursery during Sunday services.
Donna Natseway is pianist and accompanist for the Sanctuary Choir for the 11:00 worship.
Marie Zelenka is pianist for and leader of our 9 AM Contemporary Worship Team.
Sheryl Vrba is organist for the 11:00 worship.
Glenda Odegaard keeps our church clean.
2019 Scheduled Office Closures
January 1 - New Year's Day
January 21 - Martin Luther King, Jr. Day
February 18 - Presidents' Day
May 27 - Memorial Day
July 4 - Independence Day
September 2 - Labor Day
October 14 - Federal Holiday
November 11 - Veteran's Day
November 28 & 29 - Thanksgiving
December 25 - Christmas
December 31 - New Year's Eve
Please note dates are subject to change due to illness, weather, or vacation.